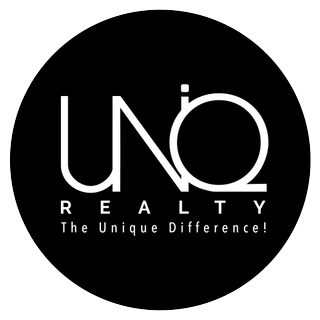 UNiQ Realty
Tel: | Email: [email protected]uniqrealty.com
Address: 4299 MacArthur Blvd. #205, Newport Beach, CA, 92657 | Company: UNiQ Realty | License ID: 01935383
License ID:

01935383
Tel

:
Email

: [email protected]
Company

: UNiQ Realty
Address

: 4299 MacArthur Blvd. #205, Newport Beach, CA, 92657
UNiQ Realty has a core set of values it operates by: Transcending the status quo by delivering results through Integrity. Value. Originality and Unwavering Purpose. We are driven by our purpose to bring happiness, peace, and financial prosperity to our clients because we believe your home is the centerpiece of your life where laughter, love, and memories are imagined and realized. We serve in your best interest by supporting, educating, and helping you through the selling and buying process because we understand these are the most significant financial and life decisions one makes. We are unique in how we operate, how we serve, and in who we are. Fulfilling your goals and dreams through real estate is a responsibility we recognize and commit to with the utmost professionalism and care. 

We blend "tried and true" marketing methods with strategic, cutting edge, and inventive ways to broaden your marketing exposure that allows us to surpass the industry's traditional approach.
Areas of Expertise
BUYER SERVICES
We're here to help you find the home of your dreams. With a team of experts guiding you every step of the way, our extensive knowledge and experience will ensure you have the best home buying experience possible.
how it works
SELLER SERVICES
We take the stress out of selling your home by providing a seamless experience from start to finish. Our team will put you in the best position to market your home and sell it for the highest possible price.
get our service
UNiQ Realty Message
Please let me know how can I help you.